What an awesome Christmas this was. The first of our 36 guests arrived on the 23rd. Jeff, Lois & Reed Heit from Maryland pulled in around 8:30 that evening, and Andy & Steph Gerla completed the Christmas group as we pulled in from the St. Louis airport at about 1am. (I have never been searched coming through the gates here, and of course, night of all nights, I have to be searched then. At least my kids didn't wake up when the guards made us turn all the lights on in our van.)

The kids enjoyed naps



And playing



We had a fun Christmas Eve. Shanna didn't during dinner...but we managed to get through that



After a few tries and some WONDERFUL tips from Cindy, the dinner rolls turned out great! I was unexpectedly surprised at how yummy they were. Thanks Cindy! Oh, and I even froze them because I made them two days before Christmas Eve and they still tasted fabulous!



After dinner we had acted out the Nativity, sang Christmas carols and watched The Nativity. Clark was a wiseman.



Cal was a lion. And he wasn't anybody's lion, just a plain old lion. Too funny!



Joseph, Mary and the babe.



King Herod and the wiseman



Lois during the program



Us during the program



King Herod contemplating his deeds while the cheery lion and wiseman stand by



Ahh...Christmas morning! I am glad I went down early because we forgot to eat Santa's treat that Clark and Cal left out, along with their notes to Santa. As you can see out the window, we woke up to SNOW Christmas morning! There wasn't much, but it was GREAT!!! Reed and Clark were watching some message from or about Santa that morning. (I am glad my kids slept till about 7:30!)



Before going to see presents we all had a pumpkin pie breakfast. Then it was present time...



Our kids get olives and mini cereal boxes with their stockings each year. (Well, I didn't give Shanna and Haley their own can of olives this year, just Clark and Cal; but next year they'll be in on it.)



I enjoyed receiving these from Lee Christmas day: a Nalgene water bottle and 6 things of my favorite lip balm!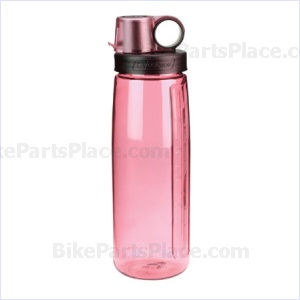 Image from ecrater.com


After playing with toys and eating a yummy Christmas brunch (thanks for the tradition Kent and Saundra--we're three years strong!) we talked to family, played Bananagrams, and enjoyed the day; it was wonderful. Since it has been a tradition-sharing blog, every year Lee and I listen to or read A Christmas Carol by Charles Dickens. We listened to the book on CD this year. Though we did not enjoy the reader, we once again enjoyed hearing the story and learning Christmas lessons. One of my favorite lines in the book from Jacob Marley himself, is: "Mankind was my business!" And of course after listening to the book, we had to watch the movie. And so we did Christmas night. This is our favorite rendition of A Christmas Carol:



Image from www.sheeplaughs.com

We ended the day stuffed, sleepy and satisfied. Christmas day is always a magical day for me.


We truly hope you all had a very merry Christmas!